DATAGERRY is designed for Linux and needs RabbitMQ and MongoDB as requirements. We provide several setup options for you:
Design your Object Types
Use our intuitive GUI to design your object types (e.g. a router, location, maintenance contract).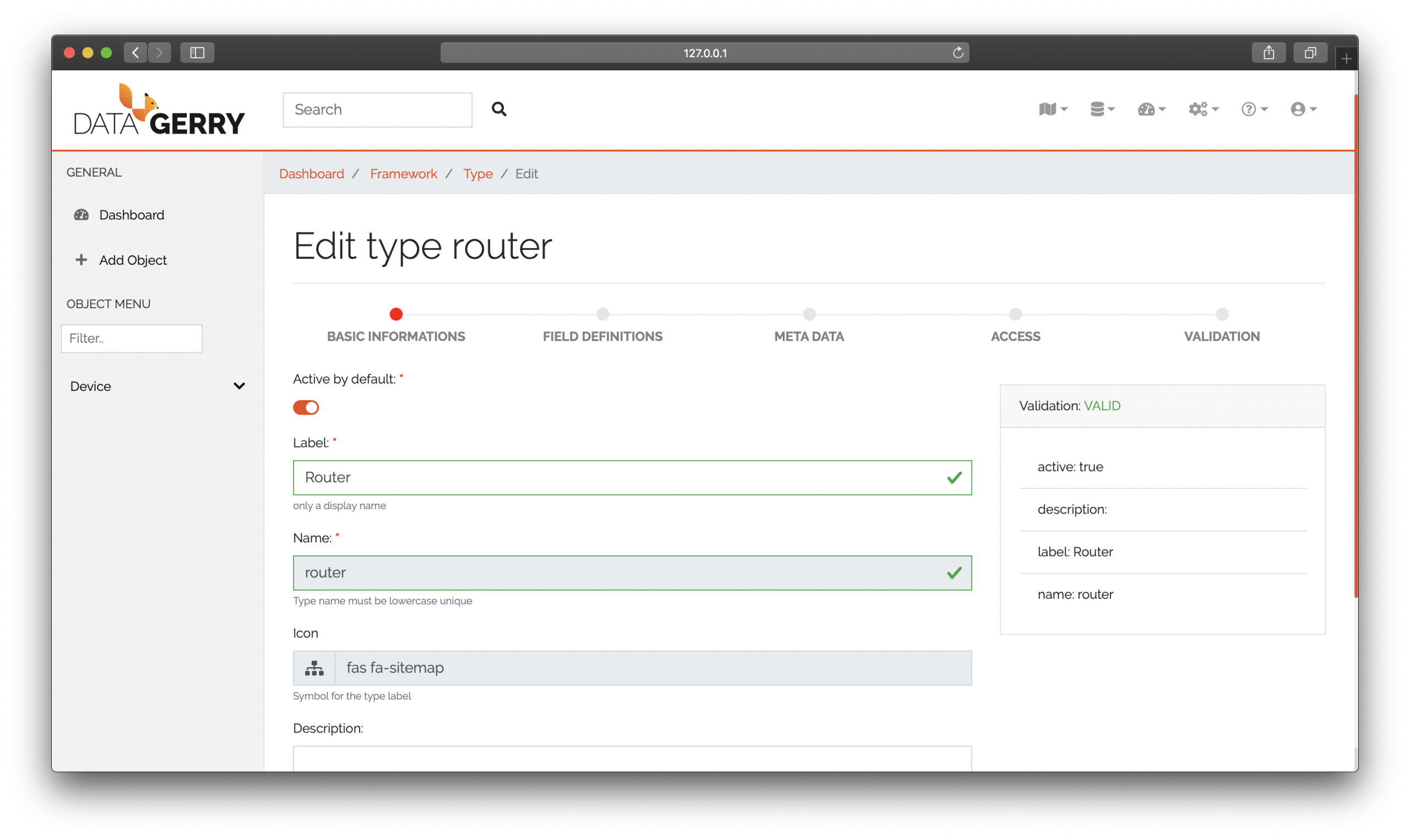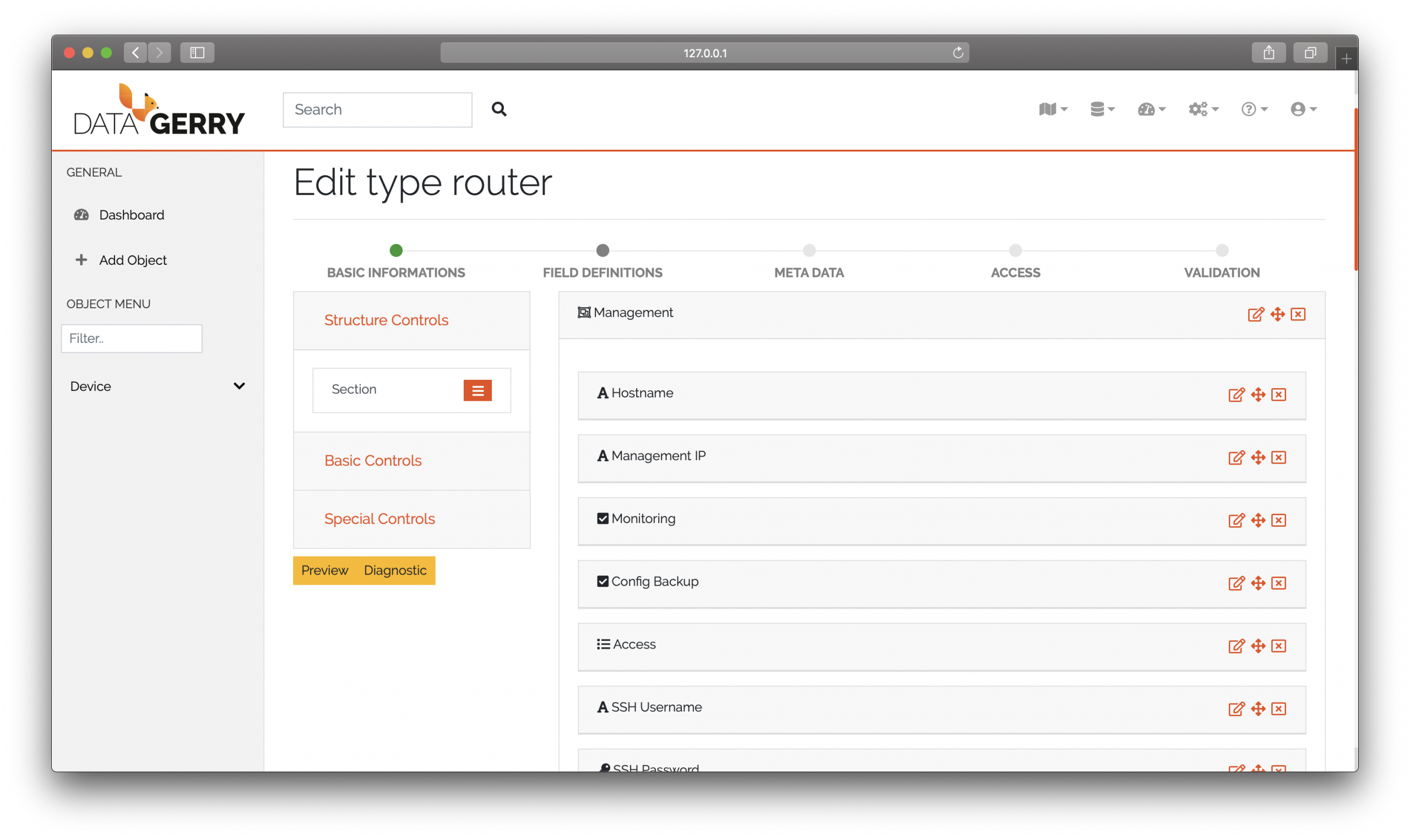 Add or Import Objects
Create your first objects in the webfrontend. You also can import existing data from a CSV file.